Want to Make Extra Money Now?
Neighbor: Neighbor is a website that lets you rent out your unused space to make extra money on autopilot through this link.

Survey Junkie

: Get paid up to $50 per survey through this link with one of the highest-paying survey sites on the web.
Albert: Want to get spotted a $150 for free? Albert will spot you $150 when you join. There's no catch. This bank account is legit and only takes two minutes to

sign up for an account

.
Considering starting a food business? Below are some things to consider when starting a home-food business, restaurant, or food chain.
Do you want to open your own restaurant? Are you interested in the fast food path? Read this article and you'll get tips to help you get started.
A fast-food restaurant consists of a business model that serves usually prepared food in a specific way, such as hamburgers and cold sandwiches.
Regardless of whether you buy a franchise or start a profitable food business, to maximize the benefits, you should know some important things before starting your business.
Tips for starting a home-based food business
Are you ready to turn your culinary hobby into a full-fledged business? Check out these tips to help you get started.
1. Laws and regulations
When you are starting a food business you must determine the rules and laws in the state you will be operating in. Some state and local requirements have zoning requirements, business licensing and permitting, or other safety requirements.
If you are not aware of these requirements then you put your food business or online food business at risk.
2. Kind of food
Although fast food places have a history of selling hamburgers, they are not limited to those options.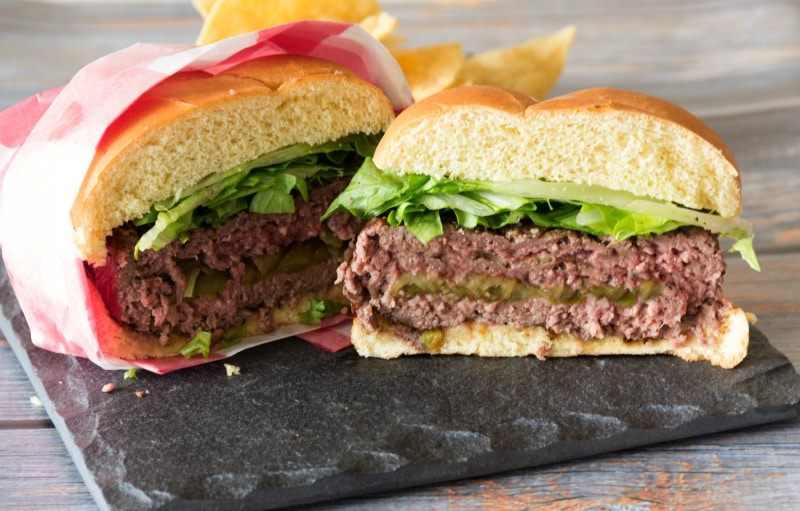 For example, Subway sells cool cold sandwiches with healthy vegetables and bread and Panda Express sells Chinese fast food.
Regardless of whether you buy a franchise or start your own home-based food business, keep in mind the full range of options for the type of fast food you want to serve.
3. The market
Even if you have the coffee in the world or the best cupcakes on the west coast, if there aren't any buyers then your home food business would not make a profit. You can learn more about the market in by conducting focus groups, or by making small batches of your proposed products and selling them to a few retail locations before fully investing the food business.
If you are purchasing a franchise then you can learn more in our next tip.
4. Franchise
Consider whether you want to start your own home-based food business or if you want to buy a franchise. The things you should keep in mind when making your decision include the necessary capital.
Keep in mind that sometimes a specific franchise may require a larger investment than opening your own fast food restaurant, but if it is a popular franchise the probability of return on investment may be higher.
If you are considering buying some of the most popular food franchises, here are the costs:
Also, if you have a fast food recipe that you would like to make and sell, a franchise is not an option, because by purchasing a franchise you must sell what the owner tells you to sell and not what you want to sell. You need to consider everything before running on your business.
5. Location
Keep in mind the location of your home-based business. Location is an important factor to consider in your fast food business before opening, as it determines the number of customers you will have. If your fast food restaurant is located in a place with little traffic and visibility, your company will most likely not succeed.
Home-based food business owners often locate their restaurants on roads, shopping streets, and shopping centers and near other fast food restaurants. Shopping centers, colleges, and universities are also a good option for the location.
6. Capital
Think about the amount of capital you need to open a home-based food business and how you can increase that capital. You may want to get a personal loan for your business since you probably won't be qualified for a business loan. Today, we are given a lot of loan options like bank-based loans, no guarantor loans, bad credit loans, car title loans, etc. The best tool you can use to increase capital is the creation of a business plan to present to potential investors.
Your business plan should include information about whether you are going to buy a franchise or open your own fast food restaurant. If you are going to buy a franchise, you must provide the information of your business plan about the specific franchise, such as the recovery of the investment, the benefits, and the costs. In your business plan, show what makes your restaurant stand out from others and the benefit you expect to receive.
7. Orders
When you are learning how to start a food business you're probably envisioning everyone lining up for your product. This is one of the big mistakes you can make according to Steve Brodsky of 3 Star Chefs.
Brodsky goes on to say, "Put as much money as you can afford into marketing/PR/advertising right out of the gate".
When you're first starting off, ensure that your business plan has actionable steps to bring customers in and aware of your brand.
8. Buying in bulk
You can often find deals by buying items in bulk. Grains, canned goods, and dried beans are healthy and can be purchased in bulk for cheap. Have a Costco, Sam's Club, Walmart, or Aldi nearby? You can buy perishable foods like meat, dairy, and even bread in bulk and freeze them.
9. Take advantage of discounts
When you are learning how to start your home-based food business, finding ways to get free food sounds like a dream. But you can actually find free food through coupons and store promotions. Also, don't forget the value of clipping coupons or using grocery rebate apps to help you save even more.
10. Professionalism
When you're working from a home-based food business or a retail restaurant, you'll still want a professional-looking website, brochure and business cards. Make sure that all your packing reflects your company and the branding is all tied together.